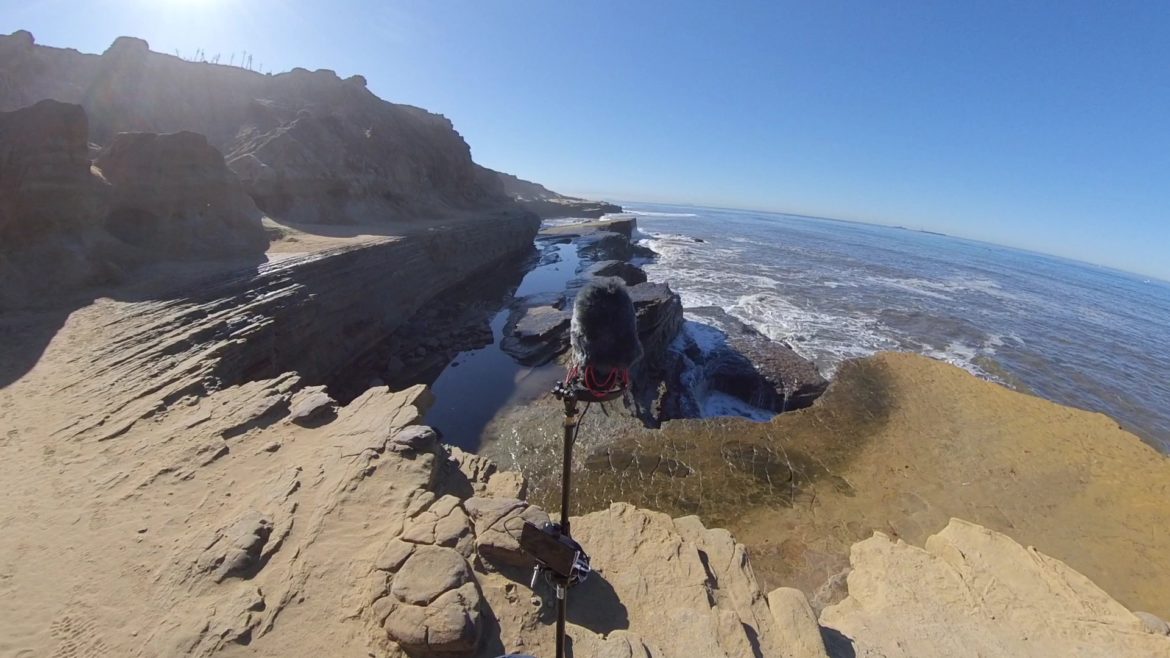 Capturing audio in the field is a rewarding yet unforgiving endeavor. Natural soundscapes, animals in the wild, along with musicians and people in casual environments (non-studio) won't necessarily pause their activities while the recorder and mics are setup. That's why Spatial Mic, with 8 channel single wire connectivity, can be an invaluable tool to capture incredible audio in the wild.
There is something special about capturing audio and video in 360 degrees — for the creator it instantly transports you back to the location and for the viewer it gives a glimpse into another world. First we'll take a look at the setup we use for capturing 360 audio and video and then we'll experience the results.
Spatial Mic 360 Audio & Video Setup
To test just how easy recording with Spatial Mic is, we created a simple setup consisting of the following gear:
Here are variations of the field recording rig we use with Spatial Mic. Everything can fit into a small day-pack with plenty or room to spare: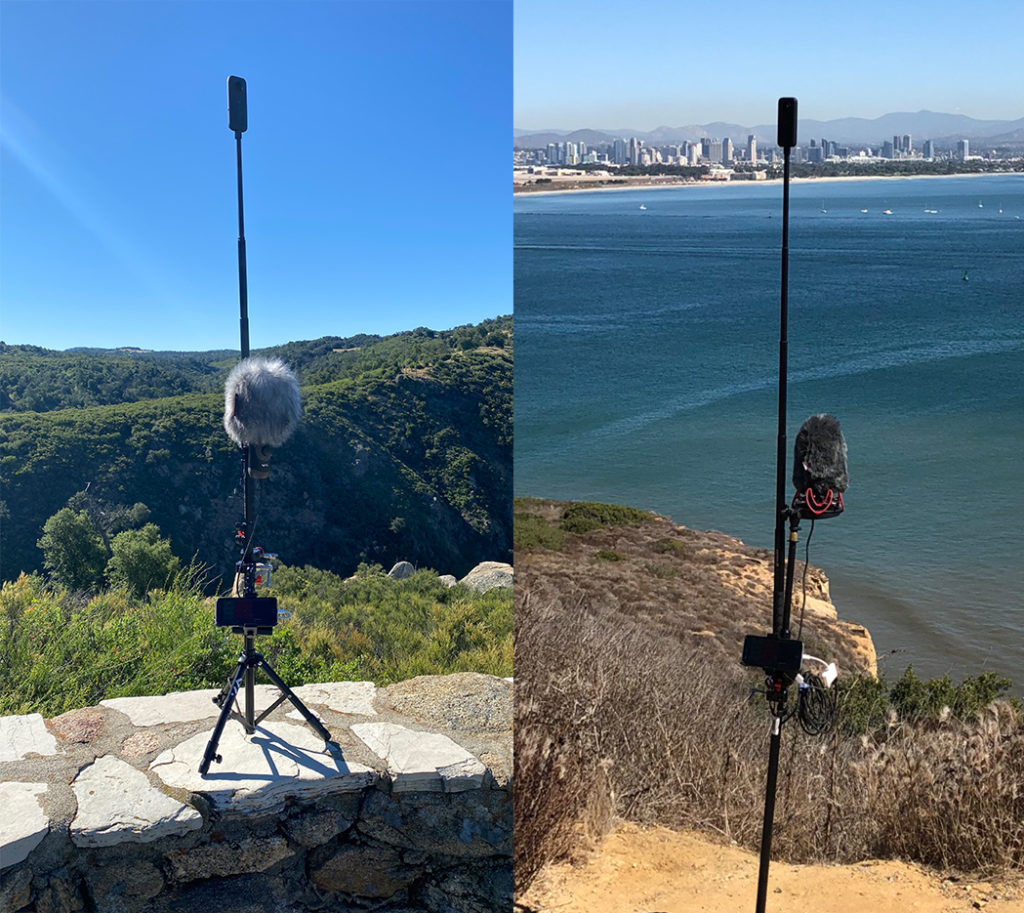 Sights & Sounds
On a warm Fall day we set off to explore our surroundings in San Diego. From the cliffs to the bay we found interesting sounds to capture and share. Take a look and listen to the video below. Remember that this is a 360 video with embedded Spatial Audio – you can click and drag to rotate and make the audio change accordingly. If you are interested in downloading some raw audio clips from this video, head on over to this post.

Later, we ventured over to Balboa Park to record some musicians. Again, the same setup was used to quickly record these performances. Here is Harpist Hunter Mitchell recorded with Spatial Mic:

Another field recording adventure took us to the San Diego backcountry, where we found a hidden path down a overgrown trail full of Poison Oak. Water could be heard in the valley below and suddenly we emerged to find the upper San Diego river near it's source. Take a listen:
Field recording can go beyond natural and city soundscapes. We took our rig to the NAMM show in Anaheim California to capture some of the sites and sounds:
If you would like to experience more 360 videos, head on over to the Voyage Audio YouTube channel. Don't forget to subscribe, so you can be alerted as we post more content.
Going Further
Field recording with Spatial Mic is a fun and rewarding process due to its ease of use.

This setup is rock-solid and no errors have been encountered when recording to MultiTrack DAW iOS app. In under a minute, we could unfold the mic stand, make the connection and press record on the iPhone and Insta360 OneX.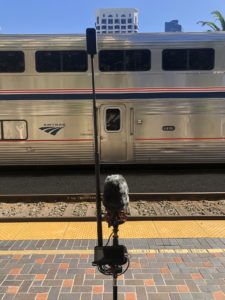 We edited the 360 videos together using the Insta360 Studio software & Adobe Premiere. Then, moving to Reaper, we synced up the audio and video. Finally, we used the Facebook 360 Encoder app to create Youtube 360 (1st order), Facebook 360 (2nd Order) and Matroska (Oculus Quest) files for playback.
If you are interested in learning how to sync spatial audio and 360 video, we have a journal article explaining just that — downloadable session with video included!
Thanks for listening and please reach out if there is anything you'd like us to capture or have explained in future blog articles. Of course, don't forget to check out Spatial Mic!