iOS | macOS | Windows


The Spatial Record App is a user-friendly, multichannel recording tool designed for iOS, macOS and Windows. Use it to effortlessly record multichannel audio files up to 24-bit / 96 kHz from Spatial Mic USB to devices like iPhones, iPads and laptops. Spatial Mic Dante can also be recorded with the help of Dante Virtual Soundcard or other Dante interface. Audio files are saved as multichannel .wav files, which can then be easily imported into your DAW of choice for conversion with the Spatial Mic Converter plugin.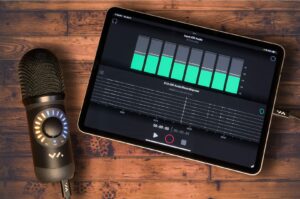 Using the Spatial Record App alongside Spatial Mic USB offers a complete solution for capturing higher-order ambisonics wherever your travels may take you. The app's intuitive design ensures quick setup, so you don't miss out on critical recordings. Additionally, Spatial Record features a DSP mode for binaural playback (for files recorded with Spatial Mic), file browser and live monitoring.
Spatial Record is free and available for download on the Apple App Store for iOS. Windows and macOS users can find the download on the Voyage Audio website.
Effortless Recording
Capture pristine audio up to 24-bit / 96 kHz using the Spatial Mic USB with devices like iPhones, iPads, and laptops. Users on Windows and macOS can also integrate with Spatial Mic Dante using the Dante Virtual Soundcard or another Dante interface.
Field Recording with Spatial Mic
Bring the world's sounds to life with Spatial Mic, enhancing your field recording experiences. Whether you're capturing the subtle nuances of a forest or the bustling ambiance of a city, Spatial Record coupled with Spatial Mic delivers unparalleled audio fidelity. Dive into immersive soundscapes with ease.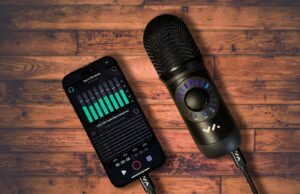 High-Quality Output:
Our app saves your audio recordings as pristine multichannel .wav files. This ensures uncompromised audio quality, making it perfect for professional use. Easily import these files into your preferred DAW for further editing and enhancement with the Spatial Mic Converter plugin.
Higher-Order Ambisonics
With the combination of Spatial Record App and Spatial Mic USB, enjoy a comprehensive solution for capturing immersive, higher-order ambisonics no matter where you are.
Intuitive Design & Features
Benefit from a quick and straightforward setup to ensure you never miss critical recordings. Experience enhanced listening with the DSP mode for binaural playback, specifically for files recorded with Spatial Mic. The app also includes a file browser, live monitoring, and seamless integration with multichannel .wav files for use in DAWs.
Features:
– Record .wav files in Mono, Stereo, or Multichannel audio formats up to 96kHz / 24-bit resolution.
– Support for up to 8 input channels
– Individual input meters with clip indicators
– Visualize multichannel audio files with an intuitive waveform display
– Pause and continue recording to capture your content effortlessly to one file
– Export and share your recordings from within the app
– Binaural monitoring for audio recorded from Spatial Mic USB and Spatial Mic Dante
– Live input monitoring
Controls & Interface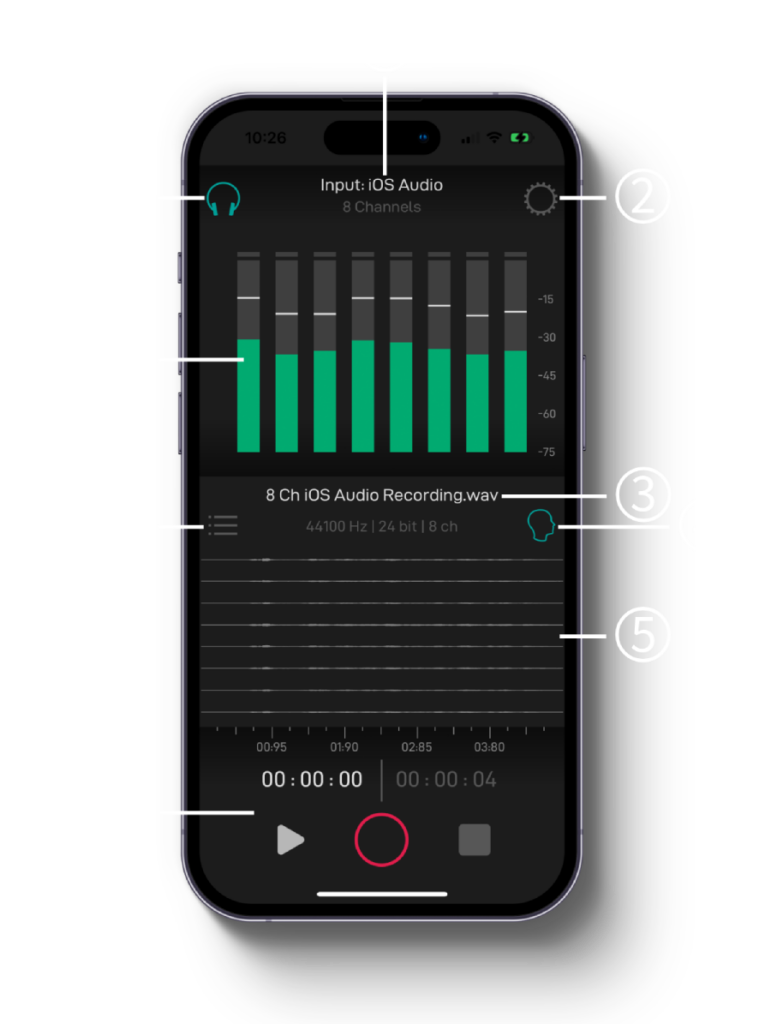 1. Input
Displays selected input device name and the number of active input channels.
2. Settings
Tap or click the gear icon to open the settings menu. Tap or click the gear icon again to close the settings menu. App parameters available for configuration in this menu include:
Select Mic DSP
Select the Spatial Mic model used for audio capture. This determines which DSP is used for the binaural playback monitoring. 

Spatial Mic Dante or Spatial Mic USB.
Device
Select the audio device to use.
Active Output Channels
Select which channels to use for the output
Active Input Channels
Select which channels to use for the input
Sample Rate 
Audio Buffer Size 
Select the audio buffer size.
User manual
Links to this user manual
3. File Name
Displays the file name of the audio file selected for playback or the file name of the last audio recording. Double-click to rename the loaded file's name. The audio file's sample rate, bit depth and channel count is displayed below the file's name.
4. DSP Mode
Selecting the head icon will enable DSP binaural decoding of your audio recorded with Spatial Mic. You can select the model of microphone to use for the DSP rendering in the system settings. Note: you must use an 8 channel file recorded with Spatial Mic for this feature to become active and work properly.
5. Waveform Display
During recording the waveform of the audio will be drawn in real time as it is captured. The waveform of the selected audio file for playback will be displayed in this window. The color overlay will follow the playback progress. 
6. Transport 
Play
Plays the currently loaded audio file
Record/Record Pause
Start recording a new audio file. Selecting the record icon while recording is already in process will pause the recording. Select record again to resume recording in the current audio file.
Stop
Stops recording and playback
Time display
Displays the current recording time or the current playback time in HR : SEC : MIN
Displays the current audio file's total length in HR : SEC : MIN
7. File Browser
Opens a file browser to load audio files for playback. Select "Share" to export your audio files on iOS or "Set Directory" on macOS and Windows.
8. Metering 
This section displays individual level meters with clip indication for each audio input channel selected.
9. Live Monitoring
Enables monitoring of the input channels through the selected output device. Live monitoring with binaural DSP is available for the 8 channel input of Spatial Mic. Please note: A warning will appear before activating this mode to remind you of the potential for loud feedback, especially if the microphone and speakers are close together.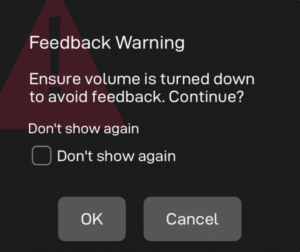 Installation
Spatial Record is free and is available for download now on the Apple App Store for iOS. Windows and macOS users can find the download on the Voyage Audio website at https://voyage.audio/downloads.