NAMM 2023 has come and gone and we would like to thank everyone who came by our booth. We were excited to connect with many audio professionals and show the latest updates to our microphones and software. We've come a long way from our first NAMM show in just a few years!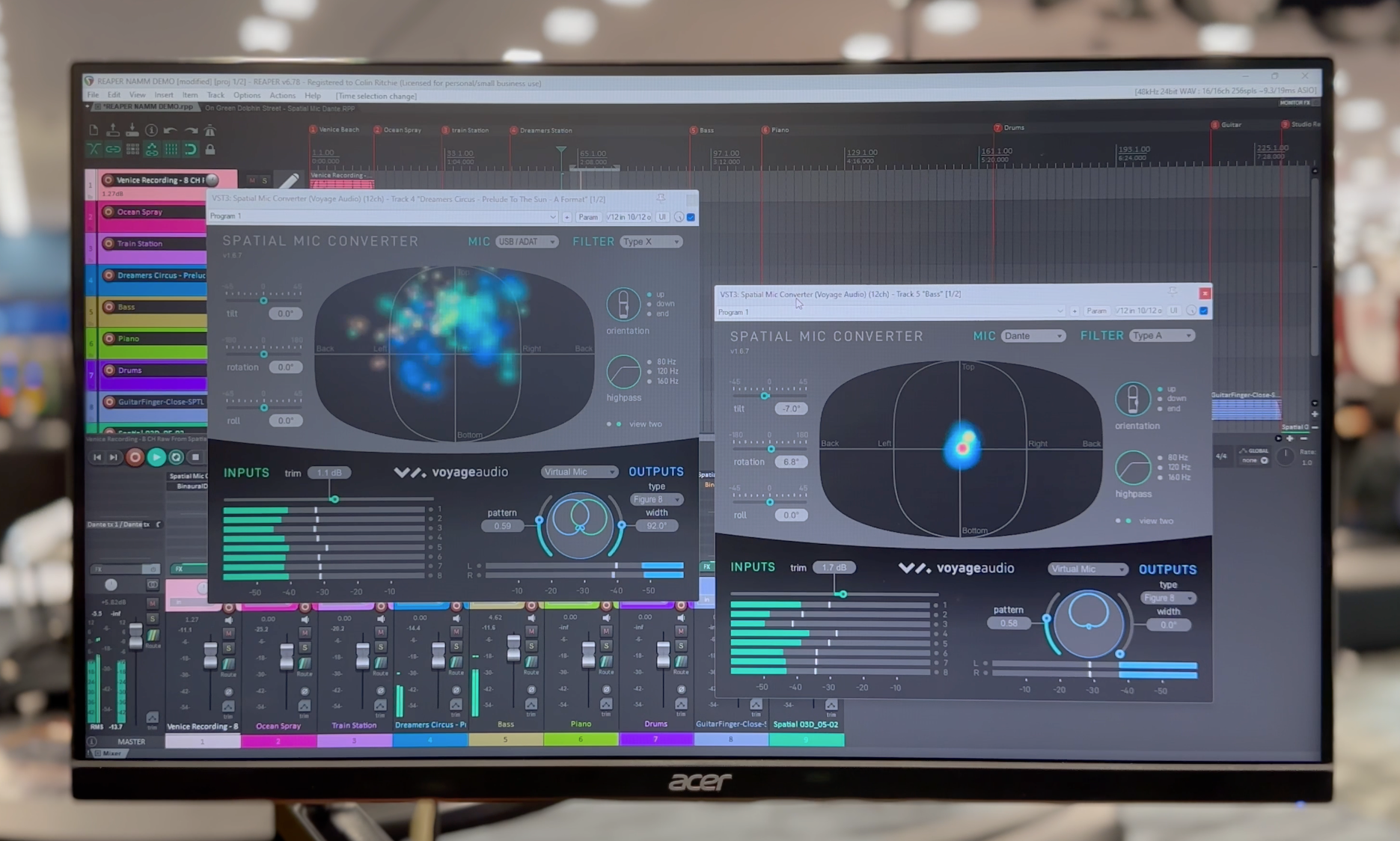 First off, we were pleased to show a long awaited update to the Spatial Mic Converter Plugin that will be available for download soon on the Voyage Audio website – visualization.
The visualization update will add Direction Of Arrival information to the main view around the heads. This will help to understand where different sounds in the soundfield are coming from, with the brighter red color indicating the higher signal levels.
A second Power Map view will also be available. This view shows a projection of the 3D sphere around the microphone with larger circles representing sounds of greater power and brighter colors at higher frequencies. Stay tuned for more on this exciting update.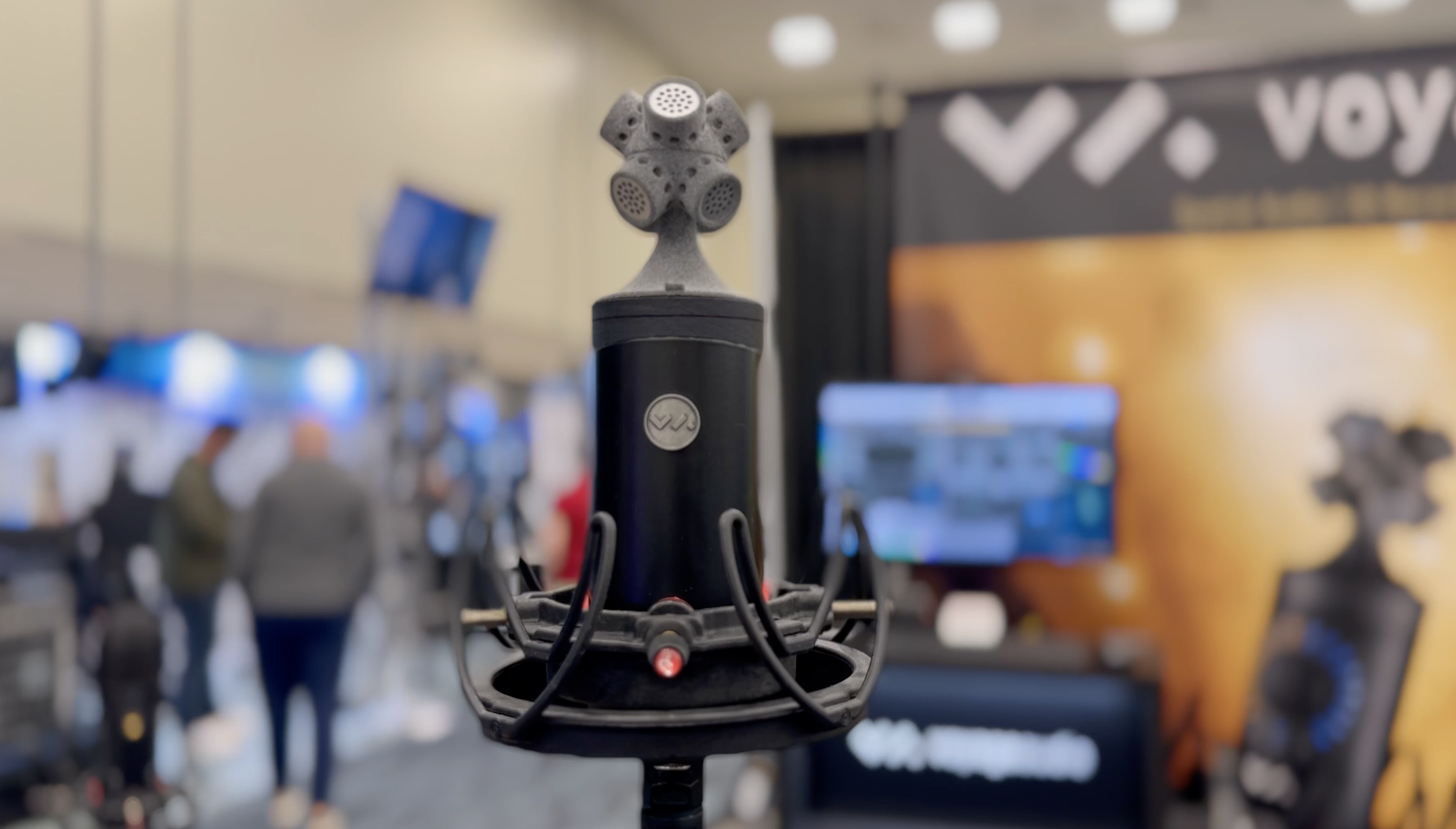 We also showed Spatial Mic USB, Spatial Mic Dante and had multiple listening stations setup with sessions recorded using the two microphones. With our Logic Pro demonstration, we were able to show full head-tracking with the built-in ATMOS renderer!
You can download these sessions and learn more about Spatial Mic here on the Voyage Audio website.
We thank you for your support and look forward to NAMM 2024!
Cheers,
VA