Voyage Audio Press Release
FOR IMMEDIATE RELEASE: October 18, 2023
Introducing Spatial Record iOS and Desktop App
Available now in countries worldwide, The Spatial Record app empowers Spatial Mic users with a simplified solution for recording multichannel audio.
San Diego, CA, October 18, 2023 — Voyage Audio is proud to introduce the Spatial Record app for iOS, macOS and Windows. Created for both new and existing users of the Voyage Audio Spatial Mic immersive microphone, the app provides a seamless method to record and preview multichannel audio files to devices like iPhones, iPads and laptops. The app can be downloaded for free from the Apple App Store and the Voyage Audio website at https://voyage.audio/downloads.
 "As USB-C becomes the new standard on mobile devices, including the latest iPhone, our Spatial Record app couldn't have arrived at a better time," remarked Colin Ritchie, co-founder of Voyage Audio. "We're striving to demystify spatial audio capture and eliminate challenges in channel ordering and connectivity. This launch underscores Voyage Audio's commitment to creating user-friendly, forward-looking solutions."
When paired with Spatial Mic USB, the Spatial Record app provides a complete solution for multichannel spatial audio recordings. The app's intuitive design ensures quick setup, so you don't miss out on important moments. Additional features include a DSP mode for binaural playback (compatible with recordings from both Spatial Mic USB and Dante), a built-in file browser and live monitoring capabilities — perfect for previewing your recordings while in the field.
The app's sleek interface allows users to effortlessly capture and listen back to multichannel audio files up to 24-bit / 96 kHz directly from Spatial Mic USB. Spatial Mic Dante can also be recorded and played back with the help of Dante Virtual Soundcard or other Dante interfaces. Audio files are saved as multichannel .wav files, which can then be easily imported into your DAW of choice for conversion with the Spatial Mic Converter plugin.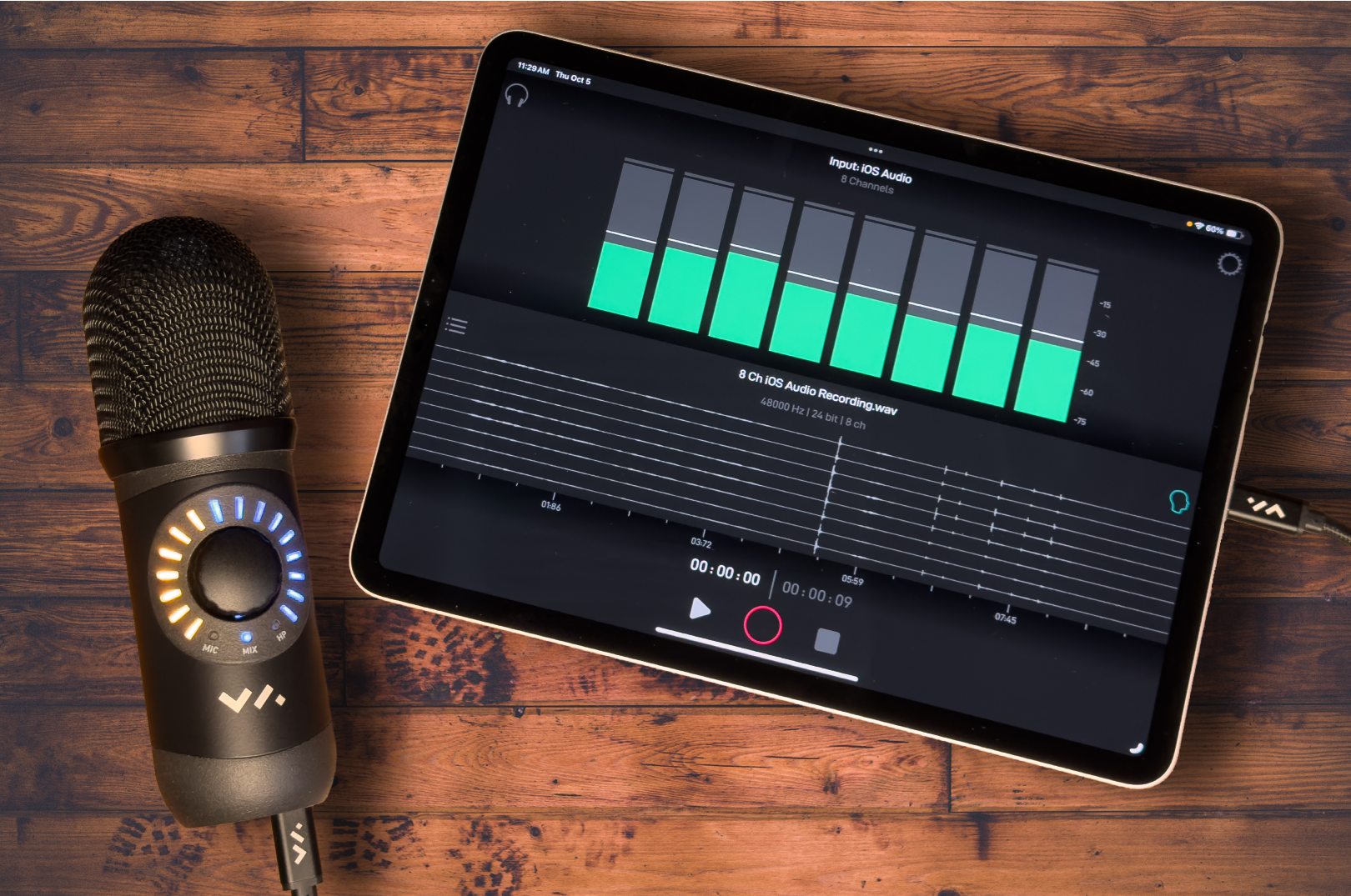 Learn more about Spatial Mic:
https://voyage.audio/spatialmic
Where to buy:
https://voyage.audio/where-to-buy
Spatial Record Download:
https://voyage.audio/downloads/

Spatial Mic Recording Sessions For Download:
https://voyage.audio/session-downloads/
Download PDF Version:
About Voyage Audio
Voyage Audio was founded in San Diego, CA to design, build and market innovative microphones and software for audio recording and production. With a rich history in electronics, music and over 30 years of combined experience designing and building microphones, the Voyage Audio team has brought dozens of products to market for major mic manufacturers, winning both Pro Audio Review and TEC awards. Spatial Mic USB, their first product was named "Best of NAMM 2020" by multiple media outlets.
Voyage Audio is a registered trademark of Voyage Audio LLC