Spatial Mic – Dante
Spatial Mic – Dante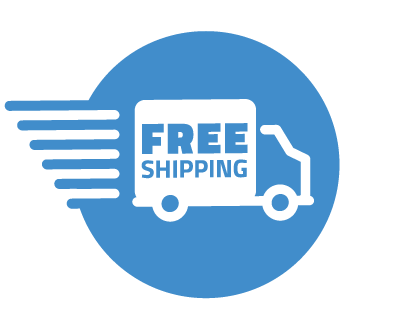 Free shipping in USA
Customers outside of US/Canada please see Where to Buy.
Shockmount sold separately.

WARNING: www.p65Warnings.ca.gov
In stock (can be backordered)
Spatial Mic Dante – premium rugged Dante enabled immersive audio microphone
With 8 high-quality capsules, digital connectivity, rugged design, built-in live streaming modes and Power Over Ethernet, Spatial Mic Dante helps you capture immersive 3D audio, surround sound, rotatable stereo and beyond.
Spatial Mic at a Glance:
Dante network interface up to 32-bit / 192 kHz
8 capsule array for Second Order Ambisonics
AES67 mode up to 32-bit / 48 kHz
Live surround & pattern decoding modes
Power Over Ethernet (PoE)
Cirrus Logic ADC & That Corp analog front end
DAW plugin and MicNet Control app included
Individual calibration stored in each mic
Technical Specifications:
Electrical
Up to 8 channels streaming over standard IP network

Output mode streaming over network: Unprocessed ( 8 channels), 5.1 surround (6 channels), 5.1.2 surround (8 channels), 7.1 surround (8 channels), virtual mic pattern decode (2 channels).

NE8FBH-C5 locking etherCON compatible, also compatible with standard RJ45 connectors

Digital performance over Dante network: 44.1 kHz, 48 kHz, 88.2 kHz, 96 kHz, 176.4 kHz and 192 kHz (-4% / -0.1% / +0.1% / +4.167%)  up to 32-bit

AES67 mode at 48 kHz / 32-bit
DSP: 32-bit XMOS with 16 real-time logical cores
DSP Modes: Unprocessed up to 192 kHz, all other decoding modes up to 48 kHz
Clock source: internal or from Dante network primary
ADC: 114-dB per channel at 24-bits
Power: complies with IEEE 802.3af PoE Class 0 power sourcing equipment that uses Alternative A or Alternative B options
Power consumption: 4.8W max
Thermal: Operates at up to an ambient temperature of 45 degrees Celsius
Spatial Mic Converter plugin DSP filter type: 64-element frequency dependent output filter matrix
Individual calibration stored in each Mic for balanced array
Capsule & Array
14mm Prepolarized Condenser
SNR: 78dB-A at 1 kHz
Frequency Response: 20Hz to 20kHz
Max SPL: 136dB @1kHz
Array: 8 transducers1
Mechanical
Construction: Aluminum & Nylon

Spatial Mic Dante Dimensions: Height: 7.65 in (19.4cm) Diameter: 2.25 in (5.7cm)

Weight (Mic only): 0.86lbs
System Requirements
Host computer running Dante Controller for signal routing
Host computer running MicNet Control app for device control (device can be used without MicNet Control and will recall the last saved settings upon power up)
PoE switch or injector supporting IEEE 802.3af
Managed Gigabit (1000 Mbps) or higher rated switches
Software Requirements
DAW supporting multi-channel audio tracks like Reaper, Pro Tools Studio, Pro Tools Flex, Cubase Pro, Logic Pro or Nuendo for Spatial Mic Converter Plugin
Spatial Mic Converter plugin, MicNet Control and Spatial Mic Control app have been tested to work on macOS 10.11 and higher or Windows 10. Plugin and Control apps are available for download to test system.
Miscellaneous
Array Ordering: Looking at Spatial Mic from the front, as indicated by the logo, Capsule 1 is on the lower right (Roman numeral 'I'). Capsule 5 is on the top ring of the capsule array and inline with microphone knob. The bottom ring contains capsule 1-4 and the top ring contains capsule 5-8.
Spatial Mic Dante

¼-20 to ⅝'' mini swivel ball hard-mount

Foam windscreen

For

Download

: 

Spatial Mic Converter VST3

®

plugin (macOS & Windows), AU  (Audio Unit for macOS) and AAX (macOS & Windows)

MicNet Control app (macOS & Windows)

User Manual